Accommodations
Experience Ocean Front Rooms
Ultra-modern and appointed with every imaginable luxury, suites available in 1-, 2-, 3- and 4-bedroom layouts invite groups of all sizes to enjoy an oceanfront getaway in Turks and Caicos. Stretch out and get cozy in expansive accommodations with contemporary touches and furnishings by Restoration Hardware. Large picture windows invite your gaze out to the stunning turquoise waters while walkout outdoor patios and terraces tempt you with crisp ocean breezes and ocean views. A fully equipped kitchen with European appliances and a robust selection of cooking tools will allow you to enjoy a self-catered vacation in comfort.
Compare all Accommodations
—
Our thoughtfully designed accommodations are the perfect home base for any Turks and Caicos adventure. Compare all accommodations, or explore the different buildings below.
- or -
Browse by Building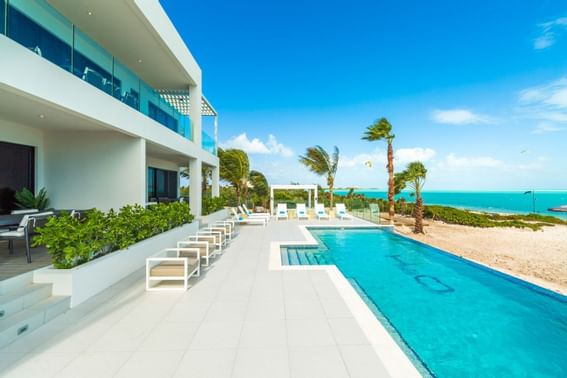 Beach House
Our premier oceanfront Beach House generously offers sweeping ocean views at every turn and a quick and easy walk to the beach. Head for a calm ocean dip just a few steps away on the white powder sand beaches or relax and take in the turquoise sea views from your oceanfront infinity pool.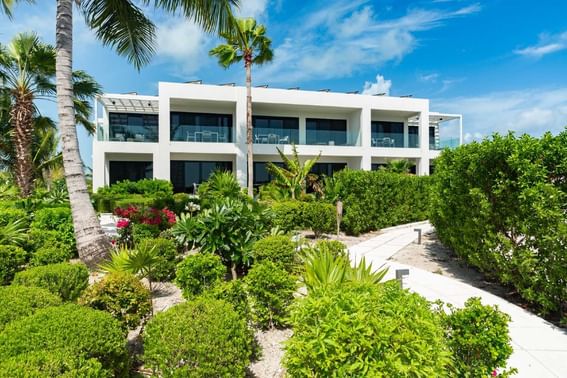 Mangrove Estates
The Mangrove Estate is ideally situated at the heart of the resort surrounded by lush environmentally protected mangroves that keep you connected to your natural surroundings. Striking ocean vantage points, access to two pristine pools and a short stroll to the beachfront make this centrally located oasis the perfect home base for your travels.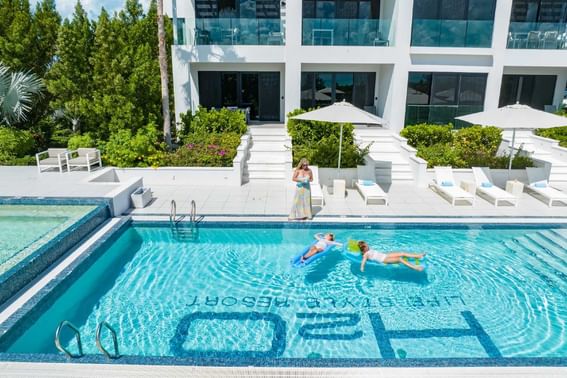 Caicos House
Designed to let the outdoors in and active lifestyles thrive, the poolside Caicos House is the perfect base for the active-minded individual or family. Picture windows look out to ocean and pool views to inspire you to seek your Island adventure.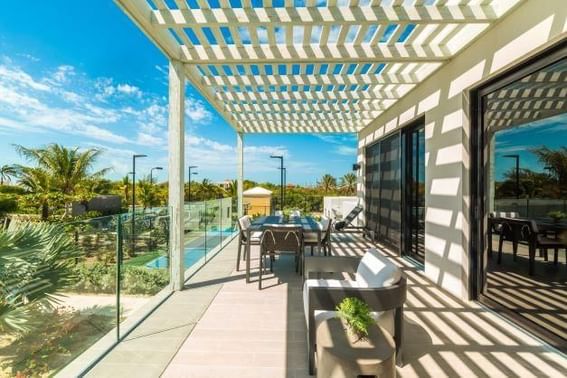 Surf House
The Surf House is a secluded oasis adjacent to our state-of-the-art fitness facilities. An expansive sun-soaked terrace invites you to sunbathe and gaze out over native vegetation and distant ocean views. For those seeking to keep their lifestyles on track, the 24-hour fitness center is steps away.