On Water
The warm shallow water, consistent trade winds and a lot of space make our destination one of the best places in the world to kiteboard and wing foil. Also, there are many other great water activities including jet skiing, fishing, snorkeling, and sailing to enjoy here.
Complimentary Watersports
Complimentary non-motorized water activities make it easy to keep you and your loved ones active and entertained. Available single kayaks, double kayaks, stand-up paddleboards, and Hobie Cats invite you to get out on the seas to get a closer look at the biodiversity that makes up our island. Our shallow bay is the perfect location to safely explore.
Complimentary to Our Guests
Paddleboards
Hobie Cat
Kayaks
Snorkeling Gear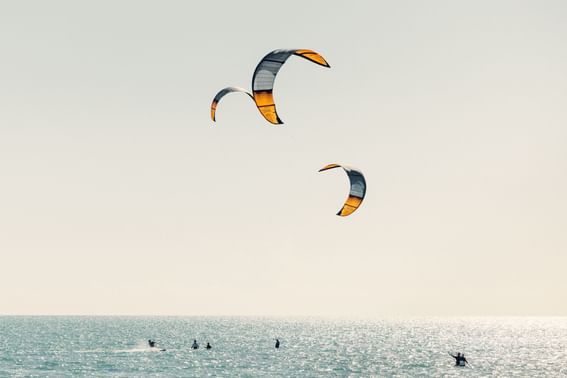 Kiteboarding
TCI is one of the best kiteboarding spots in the world for many reasons: warm shallow water, a lot of space, wind and tides useful for beginners and for advanced riders. Our extensive inventory of gear is composed of all the newest and safest equipment on the market. Book your lesson and gear rental in advance.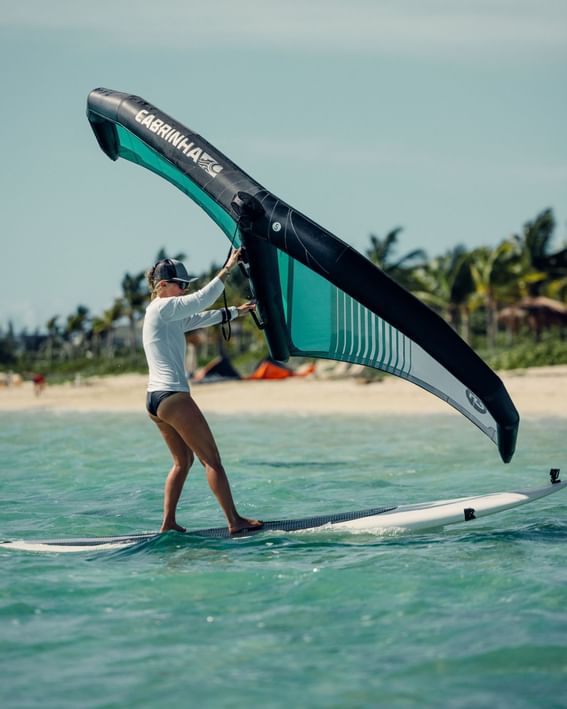 Wing Foil
Wing Surfing is a new sport that has grown in popularity over the last couple of years. It combines elements of windsurfing, kitesurfing, surfing, and foiling. You ride on a SUP Foil board or regular SUP board while holding a handheld inflatable sail, known as a "wing". The sensation of foiling is quite magical. Book yours now!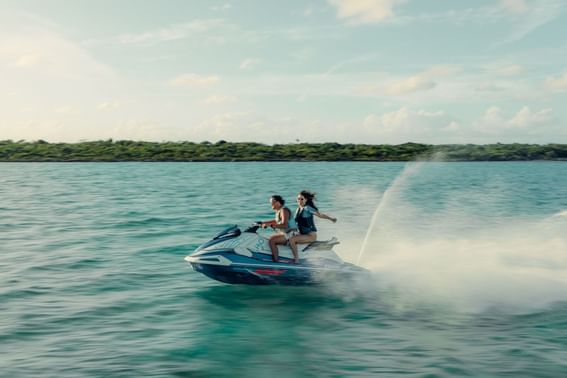 Jet Ski
Rent one of our new Jet Skis with your friends and family and discover many of the interesting places in our island archipelago. Go by yourself within the local Long Bay area, possibly to the shipwreck and tiki bar in Long Bay. For more adventures book one of our guides to explore all the beautiful bays of the Caicos Cays and North Caicos.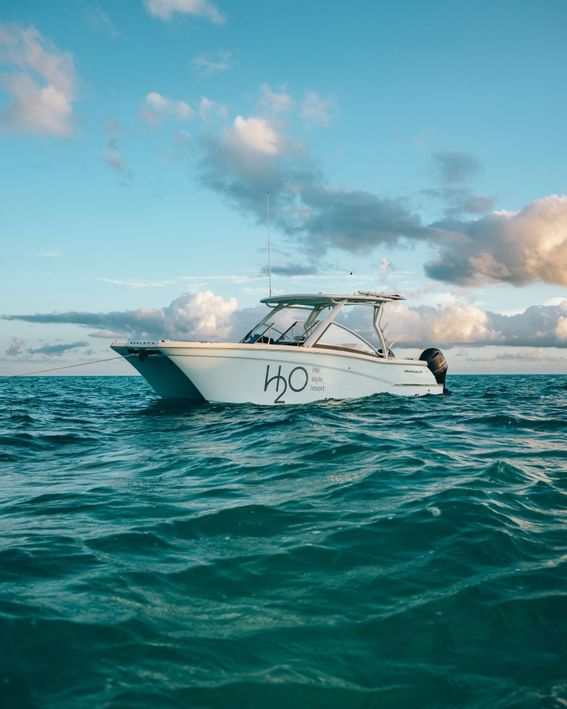 Private Boat Charter - Private or Groups
Discover some of the best-kept secrets of Providenciales while you bask in stunning views of the island's coastline.
Contact our Concierge at: Concierge@h2oresorttci.com to book your tour!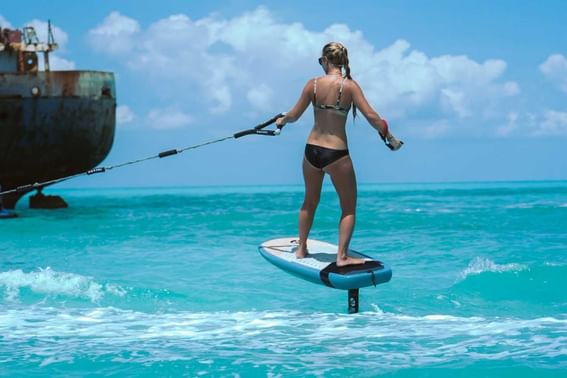 E-Foil Hour-Get ready to fly!
Discover the unique feeling of flying above water with our new Takuma efoils. Wind or waves are not necessary. The eFoil is powered by a silent electric motor and has a rechargeable battery. You control it by a handheld wireless remote that is connected to the eFoil board via Bluetooth. This makes the eFoil the world's smallest personal motorized watercraft – easy, silent and friendly.