Press Release
Welcome to the H20 Life. Style. Resort.
H20 Life. Style. Resort. In Turks and Caicos launches world-class Kiteboarding and Wing Foiling Academy
October 27, 2023 - Long Bay Beach, Providenciales, Turks and Caicos – Renowned boutique hotel H20 Life. Style. Resort. today announced the launch of its in-house Kiteboarding and Wing Foiling Academy. The Caribbean's first and only luxury kiteboarding resort, H20 is one of the best destinations for watersports in the world.
"We developed our very own specialized Academy to offer our guests the best, most thrilling Kiteboarding and Wing Foiling experience when they stay with us. We've made a significant investment into gear, technology and staff training to provide a truly superior kiteboarding destination." said Rob Ayer, co-owner of H2O. "Many vacationers come to Turks & Caicos to kite and we believe our Academy provides the ultimate experience."
H2O's Kiteboarding and Wing Foiling Academy features the latest and best equipment and offers programs and lessons that cater to beginners all the way up to experts. Situated on the shores of the Turks and Caicos Islands, H2O has the ideal conditions for people looking to learn and enjoy watersports.
The Academy also offers guests a range of kite excursions in beautiful locations around Turks & Caicos islands to provide unforgettable one-of-a-kind experiences. In addition to kiteboarding and wing foiling, guests can also use the hotel's electric foil boards, e-tows, jetskis and surfboards.
Under the leadership of Kiteboarding experts Duncan Sanders (20+ years' experience) and Jennifer Poettler (10+ years' experience), all of H2O's instructors are fully certified utilizing the industry best practices and safety protocols.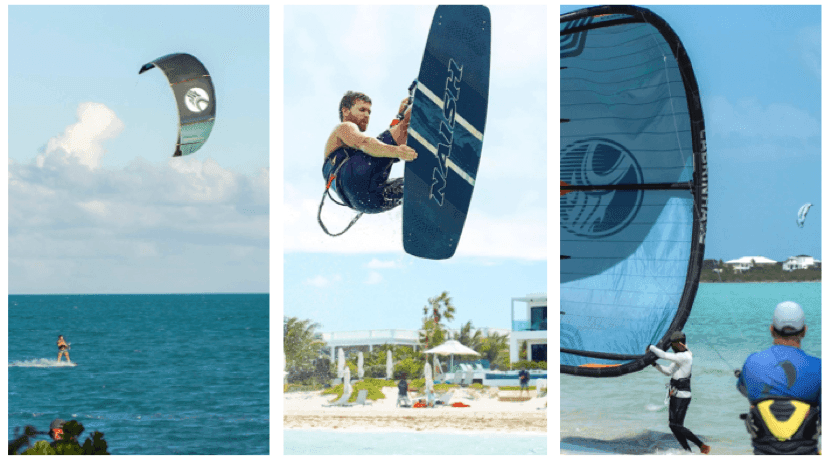 For more information, please contact:
Tamara Moore, Ascent Behave
About H2O Life. Style. Resort.
H20 Life. Style. Resort. is a luxury boutique hotel in Turks and Caicos founded by Canadian entrepreneurs and hoteliers Rob Ayer and Nicolas Boucher. After living and working in Turks and Caicos for years, the business partners set out to develop a luxurious wellness getaway that invites guests to maintain and enjoy their active lifestyles in a consciously designed setting. The resort opened in 2020 and hosts kitesurfing enthusiasts and luxury vacation-goers alike.
H2O boasts 25 ultra-modern suites, available in one to four-bedroom layouts, each designed with walkout outdoor patios and terraces so guests can enjoy views of turquoise waters. H2O's Long Bay beachfront, home to HangTime beach bar, where guests and locals alike can enjoy beverages and meeting new friends, offers the most ideal and safe conditions for kiteboarding, windsurfing and wing foiling. The resort also offers rooftop yoga, tennis, pickleball, basketball, paddle boarding and a 24-hour fitness center with available private training sessions. Guests can also lounge poolside with the family at the child-friendly pool complete with a large hot tub or relax at the oceanfront infinity pool to take in unparalleled views.
With a commitment to sustainably, all design elements aim to protect the local environment. With a solar energy-powered grid, high-efficiency AC systems, energy-efficient lighting systems and water preservation practices, the resort is focused on minimizing its carbon footprint. H20 is the first resort on the south shore of Providenciales to take the necessary steps to making Turks and Caicos Islands "Greener by Nature" by enrolling in several initiatives designed to ensure tourism and the environment stay green.
H2O Life. Style. Resort. Powered by the wind and the sun to fuel all sports enthusiasts.
https://h2oresorttci.com/
Follow us on instagram @h2olifestyleresort